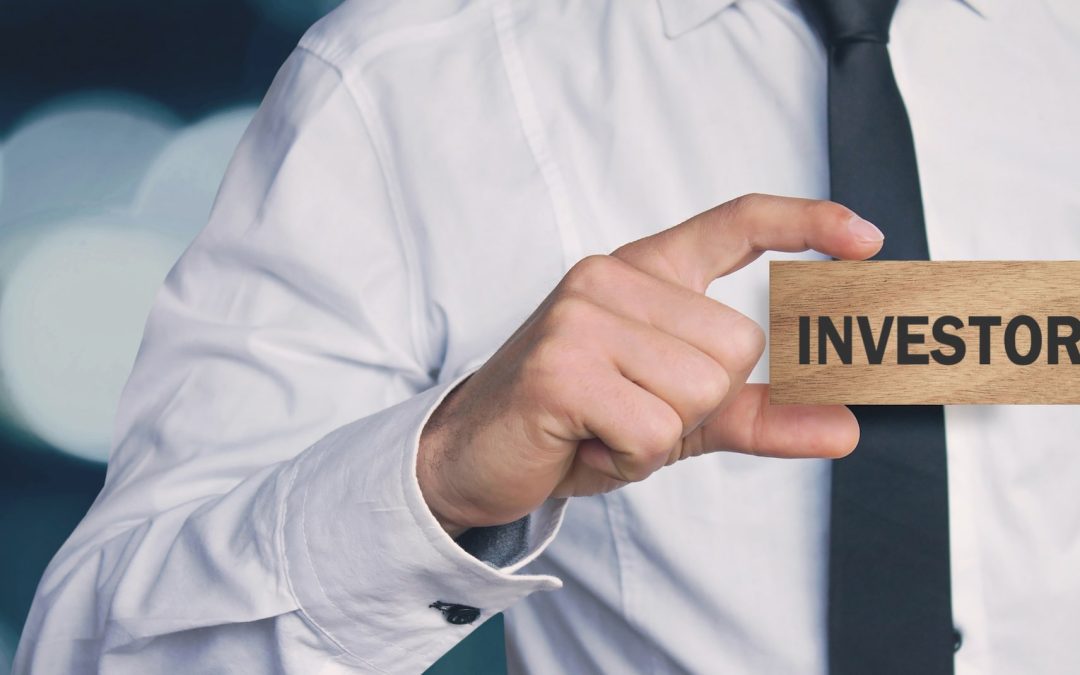 For investor-backed companies, like start-ups, an
outsourced accounting firm
, also known as a financial operations management and outsourced accounting firm, offers many benefits that allow start-ups to scale, save time, and
reduce operational costs
and
risk. Learn how to leverage a financial partner to help you and your team keep up with the demands of expansion, regulators, and investors.
What is Outsourced Accounting?
An outsourced accounting firm is a professional firm that provides financial services to client businesses. These firms are hired to provide specific services like cost reduction, financial reporting, payroll processing, and system and process assessments. An outsourced accounting firm can provide more comprehensive and reliable services than an in-house accounting team.
Common functions that investment-backed companies outsource include:
Bookkeeping
Managerial accounting
Tax accounting
Financial Audits
Controller services
Financial analysis
Payroll services
Compliance
Human resources
How Investor-Backed Companies Can Benefit from Outsourced Accounting
In the early stages of development, start-ups don't usually have an established or consistent revenue stream, making growth and long-term financial stability essential goals.
As start-ups do grow, they need the right financial infrastructure in place to handle the rising cash flow, regulation requirements, and overhead costs.
This is where an outsourced accounting firm can deliver immediate value by offering these benefits:
Build Trust With Investors
Outsourcing accounting services can be a smart move for start-ups looking to impress their investors. By working with a reputable accounting team, start-ups can demonstrate to investors that they are serious about their financial management and have taken steps to ensure accuracy and financial transparency.
Additionally, an experienced accounting team can provide valuable insights and recommendations that can help start-ups make informed financial decisions and optimize their cash flow. All of these factors can contribute to a more positive perception of the start-up by investors, increasing the chances of securing funding and building long-term partnerships.
Access to Experts Without Overhead
No one in business disputes the value of a quality CFO, but affording one with a start-up budget can put this essential role out of reach. Outsourced accounting firms make industry-leading expertise financially accessible. Trust our knowledgeable outsourced CFO professionals, who possess industry-specific insights and a wealth of experience, to guide your financial decision-making.
They bring a level of experience to the table that start-ups may not have in-house or cannot afford to bring in-house. By leveraging the knowledge and skills of an external accounting team, start-ups can ensure that their financial management is accurate, compliant, and up-to-date without diverting internal resources away from core business activities.
Improve Internal Controls
Without a CFO in place, investor-backed businesses have no one to spot signs of fraud, like unusual transactional or billing activity. This puts companies at greater risk, which can be eliminated with an outsourced accounting partner.
Enhanced Data Security
Financial operations management firms protect business data with encrypted cybersecurity programs. This can be a real point of confidence for a start-up's investors and employees, knowing that personal customer or employee information is safe.
Flexibility to Scale
A good outsourced accounting firm will tailor its services to meet its clients' most immediate needs. This is good news for investment-backed companies who need to stay financially lean. By outsourcing financial duties, a start-up can save money by limiting spending to critical areas only.
Start-ups only pay for the services they need. Plus, start-ups can scale and decrease services with the ebb and flow of businesses. With an in-house team, you have to pay salary and benefits regardless of the workload.
More Time For Growth
Outsourcing can also free up time and resources for start-ups and their leaders, allowing them to focus on growth strategies.
First and foremost, outsourcing allows start-ups to delegate time-consuming and complex accounting tasks to an external team of experts, freeing up internal resources. This can be especially important for start-ups, which often have limited staff and resources.
Outsourced accounting for start-ups can also provide access to advanced accounting tools and technology that they may not be able to afford or implement in-house. This can help to streamline accounting processes, reduce errors, and increase efficiency, making growth an attainable reality for start-ups.
Advanced Services You Can Expect from an Outsourced Accounting Firm
In addition to the benefits above, a financial operations management and outsourced accounting firm can provide these added perks to your invest-backed business.
Cash Flow Management
Use your outsourced partner to run an analysis of your expenses and profit statements. With this information, your partner can plan effective strategies to deal with potential roadblocks.
Forecasting
Leverage your partner firm's forecasting experience to map out strategies that address performance needs in the short and long term.
Growth and Exit Strategies
Let your outsourced accounting firm prepare business plans, forecasts, and other essential documents needed to raise more capital for growth.
Who better than an outside financial expert to advise on areas where your start-up can improve efficiencies? This includes things like month-end reporting, credit and collections, and even your business strategy to maximize returns.
Potential Cons of Partnering With an Outsourced Accounting Firm
While there can be some potential obstacles when working with a financial partner, most can be avoided with good communication up-front and by finding a firm that feels like a natural fit.
Outsourcing for the First Time
If you're not familiar with using an outsourced accounting firm, you may not know how to fully leverage the firm's capabilities. To avoid this, start-ups can ask potential partners to walk them through their typical work process.
Cost
While using an outsourced accounting firm can save investment-backed companies money, if not carefully managed, the partnership can cause costs to soar quickly. This can be prevented by asking potential partners for a detailed estimate and factors that would impact the price. Also, be upfront about your budget. A good financial partner will tailor a solution to match it.
Poor Communication
Bad communication can result in many of the issues above. From the start, make sure you and your outsourced accounting firm are in agreement on the process and modes of communication, as well as goals and objectives.
Bad Fit
Just as there are numerous types of investment-backed businesses, there are also numerous investment firms that specialize in niche sectors. Look for a firm that has experience with a company similar to your size, structure, and industry.
Tips to Help You Choose the Right Financial Partner
As we mentioned, many of the potential risks of hiring an outsourced accounting firm can be avoided if you're able to find a firm that understands your culture, verticals, and goals. Here are questions and considerations that can help you find the best fit.
What Are Your Short and Long-Term Business Needs?
Start by taking into account your specific business needs to determine if they'll be met in your partner's tailored package.
What services or support do you need?  What type of data is being shared with external personnel, and which tasks should remain in-house because of their confidential nature? For instance, if your company requires tax accounting or bookkeeping but not payroll processing, these duties are ideal for outsourcing.
What Is Your Budget?
If you are unsure about how much it will cost to outsource your finance and accounting services, don't fret. You can make an educated guess based on some key factors.
Ask yourself:
How much can my organization afford to spend on outsourced services?
What specific services does my organization need?
What value will the services bring to my organization?
Are the costs of an in-house team and technology stack cheaper than the cost of an outsourced team and technology stack?
Keeping these questions in mind can help you make an informed decision about the cost of outsourcing your finance and accounting services. You can also compare and contrast pricing between your top picks.
Check the Firm's Reputation & Experience
It is important to do your research when looking for potential providers. Check out what previous customers have to say about them, and make sure they have experience in industries or with clients similar to yours.
It is important to find a financial outsourcing partner that has experience in the industry and understands the complexities of your business. Make sure to ask for references from previous or existing clients.
Ask Questions
Here are a few questions to get you started, but you'll likely have questions specific to your business structure.
What experience do you have working with start-ups?
What accounting software do you use and what features does it have?
What services do you offer, and what is your pricing structure?
How do you ensure the accuracy and timeliness of your services?
How do you communicate with clients?
Are you familiar with any tax regulations specific to start-ups?
What is your experience with raising capital?
What other services do you offer that may be beneficial to a start-up?
Are you willing to provide references from other start-up clients?
Next Steps
If you're ready to start your search for an outsourced financial partner, here are a few to-do's to complete before you begin your search:
Are you open to new and updated accounting practices?
Are you willing to share access to your financial data with a partner?
Is your team ready to adopt process improvements your financial partner may recommend?
Contact Lavoie
If you answered yes to the questions above, it's time to find a partner you can trust. With the right partner, you can gain the knowledge, skills, and expertise required to optimize your financials and reach the goals you have for your start-up.
Contact Lavoie today to learn how their experienced team of financial professionals can provide you with the support you need to successfully manage your finances. We have extensive experience supporting investment-backed companies.
Contact us online or by calling 704-644-0235.