How did my company get here?
What needs to change to arrive at our goals?
How do you accelerate growth?
We help you answer these questions because we're your partners, not a service provider. Think of us as your finance department or an extension of your internal team, with the added bonus of having expanded tools, resources, and time to help you achieve expediency, accuracy, and growth in a constantly-changing tech industry landscape.
What Our Clients Have to Say
"Lavoie takes pride in what they do. They are not a giant firm where there's no sense of ownership or sense of pride. For us, that was extremely important."
– Monarch Medical Technologies, Charlotte, NC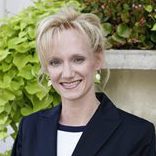 Lavoie has been an excellent resource for our business. Their unique combination of software knowledge and financial expertise allows them to fully understand our IT-related accounting needs, especially when it comes to the programming of accounting software and customized reporting. They've been a great support to our in-house accounting and IT staff.
– Carol Williams
Controller, Combi USA
Consumer Goods • Charlotte, North Carolina • 49+ Employees • Founded 1989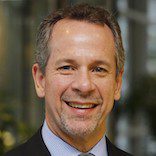 "Lavoie has enabled the Big South Conference to upgrade its accounting and finance functions to a more strategic, detailed and comprehensive platform. We've been very pleased with the service, which has also given us more flexibility in our staffing organization and structure."
– Kyle Kallander
Commissioner, Big South Conference
Spectator Sports • Charlotte, North Carolina • 28+ Employees • Founded 1983
Lavoie CPA is a Charlotte-based financial operations management and accounting company that specializes in accounting solutions for software companies, healthcare companies, and professional services businesses. We understand that you're an innovator in a highly technical field, so we employ innovative and strategic financial solutions, too.
Interested in growing your business? Let's talk about your specific goals and how we can get there together.
Tailored Financial Services for Sound Business Decisions
It's hard to make confident business decisions based on a stagnant, cookie-cutter financial report.
Instead, you need a holistic financial picture that accounts for both where you've been and where you want to go. Our Charlotte financial planning and outsourced accounting firm understands the dynamic and modernized needs of your software, tech, or healthcare company, and prioritizes customized lockstep strategies rooted in innovation, technology, and next-generation methods.
At Lavoie, we define ourselves as an Accounting as a Service (AaaS) provider. Our core services turn finance into a strategic asset by creating opportunities for growth, making wise investments, controlling costs, and eliminating distractions – all while adapting to the rapidly-changing marketplace your business thrives within.
Not sure which services make the most sense for your company? We can help. Schedule a consultation online or by calling (704) 644-0235.
Financial Operations & Accounting Services
That Work For You
Software, Tech, & SaaS Solutions
Software firms frequently undergo rapid expansion, which can lead to constraints in managing business operations. At Lavoie CPA, we aid clients in pinpointing their accounting necessities and craft solutions that bolster their strategic goals.
Healthcare/Healthcare Tech Solutions
Effectively operating within the healthcare sector requires a profound grasp of its distinct intricacies and regulatory framework. Our substantial background in collaborating with healthcare entities equips us with invaluable perspectives on the industry's complexities.
Professional Services Solutions
In the realm of professional services, financial reporting and management accounting are crucial tools for informed decision-making. Our comprehensive accounting solutions empower owners with invaluable perspectives on financial standing and avenues for growth.
Which Goals Are You Ready to Accomplish?
Our core services include outsourced accounting, financial reporting and analysis, cash management, budgeting, human resources, and project-based accounting. We help our clients implement, adopt, and run CPA software solutions that deliver tangible value. We leverage technology and strategic thinking to help our partners grow their financial capabilities. 
Get Actionable Financial Advice Today
Let Lavoie build you a financial solution for long-term growth and success in your complex industry, whether that's software, tech, or healthcare – we're experts in them all. The process starts with a one-on-one consultation where you and a Lavoie team member discuss your greatest strengths and challenges.
Submit your information and start the conversation. Someone from our team will follow up with you in one business day.
"*" indicates required fields