Financial Management & Outsourced Accounting for Service Businesses
Financial reporting and management accounting are integral tools for decision-making in the business services industry. We provide owners and leaders with valuable insights into their financial position, capital structure, and growth opportunities through holistic accounting solutions. Lavoie meets the needs of business service clients and can be a catalyst for substantive change.
Contents
Outsourced Accounting for Service Businesses
When clients outsource their bookkeeping processes, technical accounting, or payroll administration, they free up resources to focus on revenue-generating tasks. 
We tell the story behind the numbers so that business leaders can make effective decisions. That's how we add value. Lavoie evaluates, maintains, and improves your accounting function leveraging technology. Our staff is ready to handle short-term projects or long-term contracts, and we are always audit-ready. When establishing engagements, we evaluate clients' operations and goals to customize service.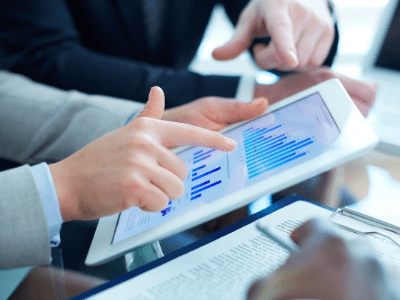 Lavoie helps you tackle planning and reporting challenges by providing you financial, performance, and personnel tracking solutions. We help integrate data from your enterprise reporting systems into dynamic accounting applications, providing you with a comprehensive database that allows for the efficient extraction of key performance indicators. Reforecasting, revenue recognition scenarios, and what-if analyses all become easier when you use outsourced accounting. We provide detailed interpretations of the data to picture a company's financial health and growth patterns clearly.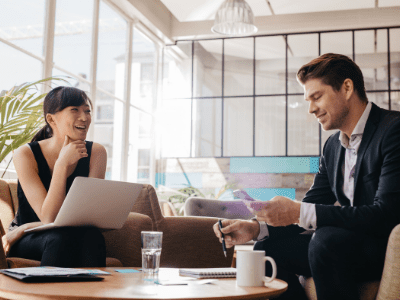 Accounting Software Approach for Business Services
We use Accounting as a Service (AaaS) to automate and improve clients' financial reporting and performance tracking systems. Technology is a significant part of this transformation. Our business partners include Jirav, Workday, Microsoft, Sage Intacct, and BambooHR – among others. 
We find the technology solution that provides you with the most functionality and flexibility to run your business. Our certified specialists can walk you through the setup process and troubleshoot issues during engagements.
Through accounting software solutions, we build dashboards to help you run your business. Tracking productivity capacity, labor hours, and revenue assumptions become easier with automation.
Also, the distribution of financial reports is streamlined through the systems we recommend. The efficiency and effectiveness of your accounting department increase with the right accounting support.
Benefits of Outsourced Accounting for Business Services
Accurate financial reports, lower overhead costs, and access to professional expertise are among the benefits of outsourced accounting. If you're spending an inordinate amount of time with bookkeeping and would rather focus on growing your business, we can help. Our cloud-based technology solutions and experience with all levels of accounting and finance can change the dynamics of your operations and support process excellence initiatives.
Business Insights for Growth
We provide insights and detailed financial reports for decision-making, enabling you to steer your business in the right direction. Whether you are a start-up or an established business, we can help you reach the next level in your growth.
Adapting to Customers' Requirements 
We are flexible and have the staff members to support your long-term strategic objectives. You have uninterrupted access to a controller, CFO, or accountant to manage your business.
Contract Revenue Management 
We ensure your revenue cycle flows smoothly while maximizing your cash flows to meet your objectives. Cash flow projections and other planning services are available.
Simplify & Automate Projects 
Leveraging technology to streamline processes is an effective way to increase production capacity and the accuracy of financial reporting. We work closely with you to implement automation solutions and drive efficiency in your business.
Manage Costs & Analysis 
Job costing, project costing, and performance metrics are among the analytical services we offer to clients. We make management accounting, job costing, and project costing a more straightforward process.
Time & Expense Automation
We make time, attendance, and expense reports easier to maintain, enhancing the reporting process for all stakeholders. We also offer dynamic human resources support and administrative solutions.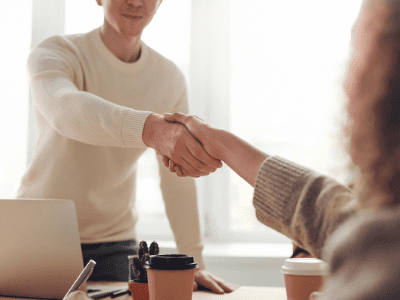 Lavoie's Approach to Serving Business Services 
We work to build lasting relationships with our clients and add value to every engagement, supporting you in achieving your strategic objectives. 
We only choose clients that we know we can help, and we are fully transparent on all projects. You can trust our staff to give you honest insight into your operations. We drive efficiencies, support your existing staff and identify opportunities for improvement whenever possible. We also interpret your operating results to help you understand the financial condition of your business.
To learn more about Lavoie and outsourced accounting for business services, please contact us today. We work closely with clients to identify their needs, highlight opportunities for improvement, and deliver customized accounting solutions. Drive new efficiencies starting today by partnering with seasoned accounting professionals that understand the latest software and technology.
PRODUCT OVERVIEW
Cloud-Based FP&A Software
Schedule Your Free Consultation Today
If your Charlotte service business needs outsourced accounting services, Lavoie offers a wide array of solutions and highly personalized service. While we work with clients around the country, Lavoie can also be your local Charlotte outsourced accounting partner for your North Carolina service business. Contact us to learn more.
"*" indicates required fields