Achieve Financial Excellence for Your Healthcare Organization
At Lavoie CPA, we understand the unique financial challenges and regulatory requirements that healthcare industry professionals face. With our specialized expertise and tailored solutions, we provide comprehensive financial services to support your success in the ever-evolving healthcare landscape. Whether you're a telehealth provider, medical device distributor, family practice, hospital, or healthcare facility, our team of experienced professionals is here to assist you.
Our comprehensive range of services is specifically tailored to meet the unique needs of healthcare providers and related healthcare technology businesses. Whether you require outsourced accounting, financial system assessment, or process improvement, our team of experienced professionals is dedicated to helping you optimize your financial operations and achieve long-term success in the healthcare field.
Contents
Outsourced Accounting and CFO Services for Healthcare
As a healthcare professional, you understand the importance of efficient and accurate accounting processes. If you're a healthcare device manufacturer or distributor, then you especially know why clearly-defined processes are beneficial to your continued business success. Lavoie CPA offers outsourced accounting services designed to streamline your financial operations, enhance profitability, and reduce overhead costs. From operational accounting and payroll processing to management reporting and budgeting, our holistic approach ensures that your accounting function is in capable hands. With our experienced professionals and cloud-based accounting technologies, we provide you with a competitive advantage, allowing you to focus on improving the lives of others through quality healthcare or advanced, reliable healthcare technology.
Healthcare Focused Financial Solutions
Navigating the healthcare industry requires a deep understanding of its unique dynamics and regulations. At Lavoie CPA, we have extensive experience working with healthcare providers and healthcare tech businesses, giving us valuable insights into the industry's intricacies. Our team is well-versed in interpreting government regulations associated with financial reporting and compliance, ensuring that your financial operations meet all necessary requirements. We also stay up-to-date with the latest industry trends, developments, and technologies, enabling us to offer proactive solutions that fit with your business's unique healthcare offerings. As a leading provider of financial services for the healthcare industry, Lavoie CPA offers a wide range of solutions designed to address your specific needs:
Financial Systems and Process Improvement
We assess and enhance your financial systems and processes to optimize efficiency, accuracy, and compliance. Our experts identify areas for improvement, streamline workflows, and implement best practices to ensure your financial operations are running smoothly.
Revenue Cycle Management
Our team helps you navigate the complex landscape of revenue cycle management, including billing, coding, reimbursement, and claims processing. We optimize your revenue cycle processes to maximize collections, reduce denials, and improve cash flow.
Compliance and Regulatory Support
Staying compliant with healthcare regulations is crucial. Lavoie CPA offers comprehensive compliance support, assisting you in navigating complex regulations such as HIPAA, Stark Law, and the Anti-Kickback Statute. We help you establish robust internal controls, conduct risk assessments, and ensure compliance with industry standards.
Financial Planning and Analysis
We provide strategic financial planning and analysis services to help you make informed decisions for your healthcare organization. Our experts analyze financial data, assess key performance indicators (KPIs), and develop comprehensive financial plans to support your growth and profitability goals.
Budgeting and Forecasting
Lavoie CPA assists you in developing accurate budgets and forecasts tailored to the unique needs of your healthcare organization, especially as the industry rapidly grows and technology continues to evolve. We help you track performance against budgets, identify variances, and adjust financial strategies to achieve your financial objectives.
Advisory and Consulting Services
Beyond traditional accounting and financial services, we offer advisory and consulting services to support your long-term success. Our team provides guidance on practice acquisitions, mergers, financial due diligence, and strategic planning to help you navigate growth opportunities and make informed decisions.
Advanced Accounting Software Solutions
To deliver the highest level of efficiency and accuracy, we leverage cutting-edge accounting software solutions tailored to the healthcare industry. Our Accounting as a Service (AaaS) approach utilizes cloud-based software platforms, such as Sage Intacct, Nexonia, and Bill.com Certified, to streamline your financial reporting systems. These solutions offer a suite of accounting, human resources, and administrative modules, enabling you to access real-time financial information, enhance decision-making, and optimize your revenue and expense management.
Benefits of Outsourced Accounting for Healthcare
Partnering with Lavoie CPA for your outsourced accounting and fractional CFO needs brings numerous benefits to your healthcare organization:
Enhanced Efficiency: By outsourcing your accounting processes to us, you can streamline your operations, reduce administrative burden, and increase efficiency across your financial function.
Cost Savings: Our outsourced accounting services provide a cost-effective alternative to hiring and managing an in-house accounting team. You can save on recruitment, training, and employee benefits while gaining access to our experienced professionals.
Expertise and Insight: Our team of healthcare accounting specialists brings deep industry knowledge and expertise to the table. We provide valuable insights and guidance to support your financial decision-making and help you achieve your strategic objectives.
Scalability: As your healthcare business grows, our outsourced accounting services can easily scale to accommodate your evolving needs. We have the flexibility to adapt our services to match your changing requirements, ensuring continuity and seamless financial operations.
Focus on Core Competencies: Outsourcing your accounting function allows you to focus on what you do best—providing innovative and valuable healthcare assistance through technology or personal service. With the burden of financial management
Partner with Lavoie CPA for Your Healthcare Financial Needs
At Lavoie CPA, we go beyond traditional service providers. We build substantive relationships with our clients, offering
financial transparency
, honest feedback, and accepting projects where we can truly make a significant impact – because we know that you're making an impact on the healthcare industry with quality care or technology. Our hands-on approach, attention to detail, and commitment to the latest accounting best practices and technologies set us apart.
We recognize the importance of effective communication and customized reporting in the healthcare industry. Our team works closely with you to optimize your accounting function, providing meaningful financial data that supports informed decision-making and enhances your ability to serve patients in need.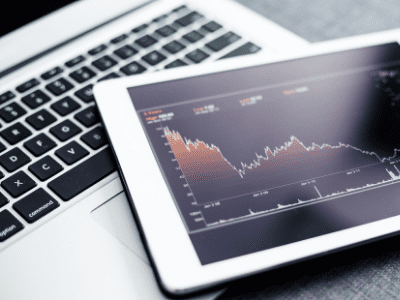 Contact Lavoie CPA today to discover how we can support your healthcare organization's financial objectives and help you thrive in a rapidly-changing industry. Let us provide you with personalized solutions that transform the way you manage your finances and position your organization for continued growth.
PERSONALIZED DEMO
Sign Up for a Free Demo
Schedule Your Free Consultation Today
Lavoie is one of the premier private equity and venture capital accounting firms in Charlotte. Private equity firms seeking outsourced accounting services in Charlotte, or anywhere in the U.S., can increase their presence with us. Contact us to learn more about our private equity solutions.
"*" indicates required fields