Financial Management and Accounting Solutions for Healthcare
We help healthcare providers and related businesses improve their accounting processes through effective, high-quality outsourced services and technical support. Whether it's accounting for insurance payments, optimizing the revenue cycle or interpreting government regulations associated with financial reporting and compliance, we help our clients improve profitability and scale their operations for long-term success.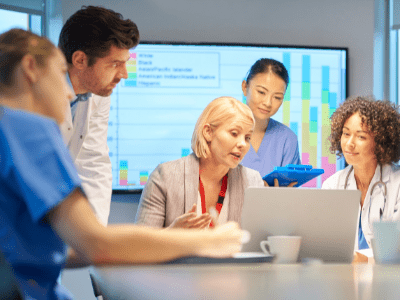 Outsourced Accounting for Healthcare
 Operational and technical accounting, payroll processing, cost accounting and project management are among the outsourced accounting services we offer. Our holistic approach, combined with our staff of experienced professionals and cloud-based technologies, give our clients a competitive advantage. 
Popular engagements in this industry include full-charge bookkeeping, financial statement preparation, audit support and enterprise planning. We evaluate, recommend and implement solutions to enhance clients' accounting functions, using our staff and technology.
Medical billing processes, including cash flow management, collections, invoicing and document retention services are available. Clients outsource these processes to us, along with human resource functions, to increase efficiency and reduce overhead costs. We maximize the cost-benefit ratio for improving administrative processes, allowing clients to streamline operations and focus on their core competencies. Performance metrics are closely monitored to quantify the spectrum of improvements. 
Accounting Software for Healthcare
 We leverage accounting as a service to deliver innovative, next generation technologies and accounting support to clients. This includes leveraging cloud-based software solutions that offer a suite of accounting, human resources and administrative modules. This translates to highly efficient, accurate and timely financial reports and recordkeeping. Medical practices, device manufacturers, treatment centers and related businesses of varying sizes benefit from implementing outsourced accounting services. For those businesses looking to scale, we can help them ascend to the next level. 
Our software partners include Nexnia, Bill.com Certified, Jirav, Microsoft and Bamboo HR among other well-known service providers. Comprehensive solutions, such as Workday, help our clients manage their staff members and track time and attendance with a high degree of accuracy. We work with our clients to understand their healthcare operations and select software solutions that supplement and enhance their operations. For medical billing and related processes, we work to ensure coding and reimbursements are tracked efficiently, making sure revenue is categorized correctly. 
Benefits of Outsourced Accounting for Healthcare
 Whether for short-term projects or long-term engagements, we provide clients with the expertise, support and insight needed to achieve their operational and strategic objectives. Healthcare clients can focus on patient care, quality assurance and other customer value-added or business value-added activities, while we streamline their accounting and financial reporting systems. We provide support at all levels of accounting and financial departments, rightsizing operations and enhancing decision-making processes. 
Gain speed and agility by automating your financials 
Optimize your accounting processes and remove waste while enhancing the accuracy and timeliness of your financial statements. Provide operations the information to make well-informed decisions in an agile management system. 
Visibility to make decisions to improve operational and financial performance 
Glean insights from timely, accurate and relevant financial reports generated in real-time. Customize your management reports to enhance decision-making, leveraging the latest in accounting applications and cloud technology.
Manage and plan revenue/expenses from multiple dimensions 
Track, analyze and adjust revenue streams quickly and effectively with optimized accounting reports. Drill down on expenses using ad hoc reports to manage operations. 
View reimbursements by code, provider, FTE, etc. 
Review payment details and optimize medical billing processes using cloud-based applications and efficient accounting practices. Get transaction data in real-time to troubleshoot issues and make better cash flow projections. 
Staff planning across multiple categories 
Optimize your workforce and track labor hours using cloud-based applications and effective accounting processes. Enhance payroll administration and management using accounting as a service.
Our Approach to Financial Planning for Healthcare
We build substantive relationships with our clients that add value for all stakeholders during engagements. We provide straightforward, honest feedback and we only accept projects where we know we can help clients. Clients also have access to our leadership team and CFO or Controller consultations when needed. Transparency, integrity and the latest in accounting best practices, including technology and accounting as a service, set us apart from other service providers.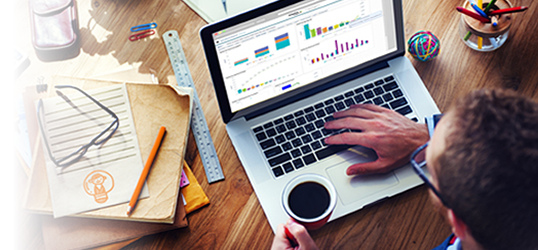 Communication is critical for interpreting financial results and customizing reporting to enhance decision-making, and we work with healthcare providers to optimize their accounting function. Streamlined accounting translates to better patient care, in terms of cost and the quality of service, and we strive to make every engagement as effective as possible. Our hands-on approach, and attention to detail, allow clients to use accounting data in new and meaningful ways. 
To learn more about Lavoie and accounting services available to healthcare sector companies, please contact us today. Accounting as a service has the power to transform the way companies prepare financial reports, interpret operating results and scale for continued growth. 
"*" indicates required fields