Jirav Software for Financial Planning & Analysis
When complex business changes arise, meet them with confidence knowing you have the skillset and tools to make sound financial decisions quickly. With Lavoie CPA and the right financial planning and analysis software, you can.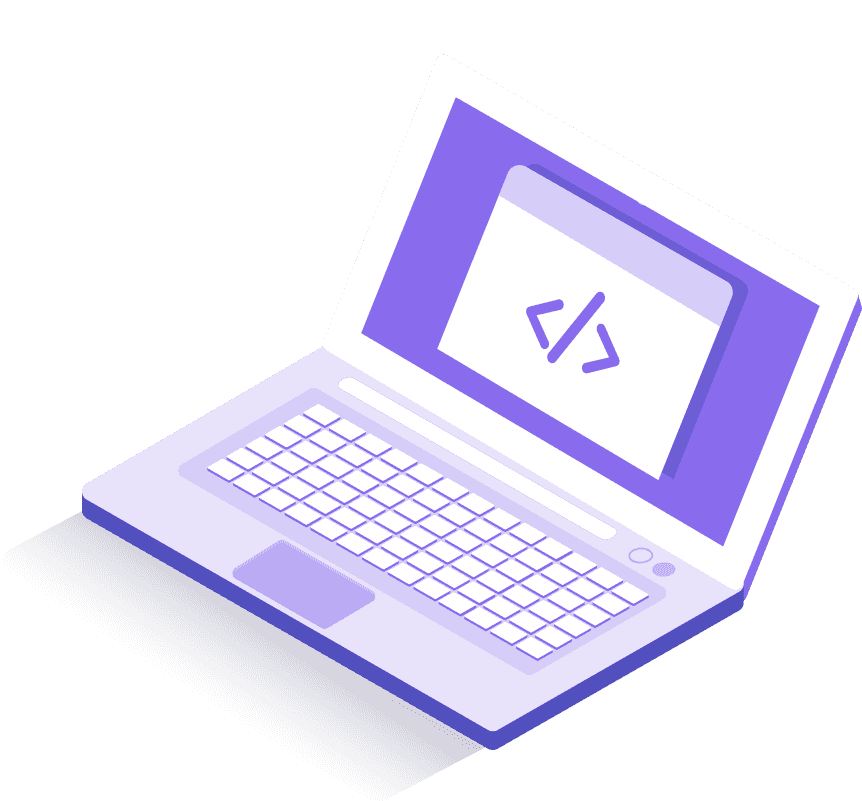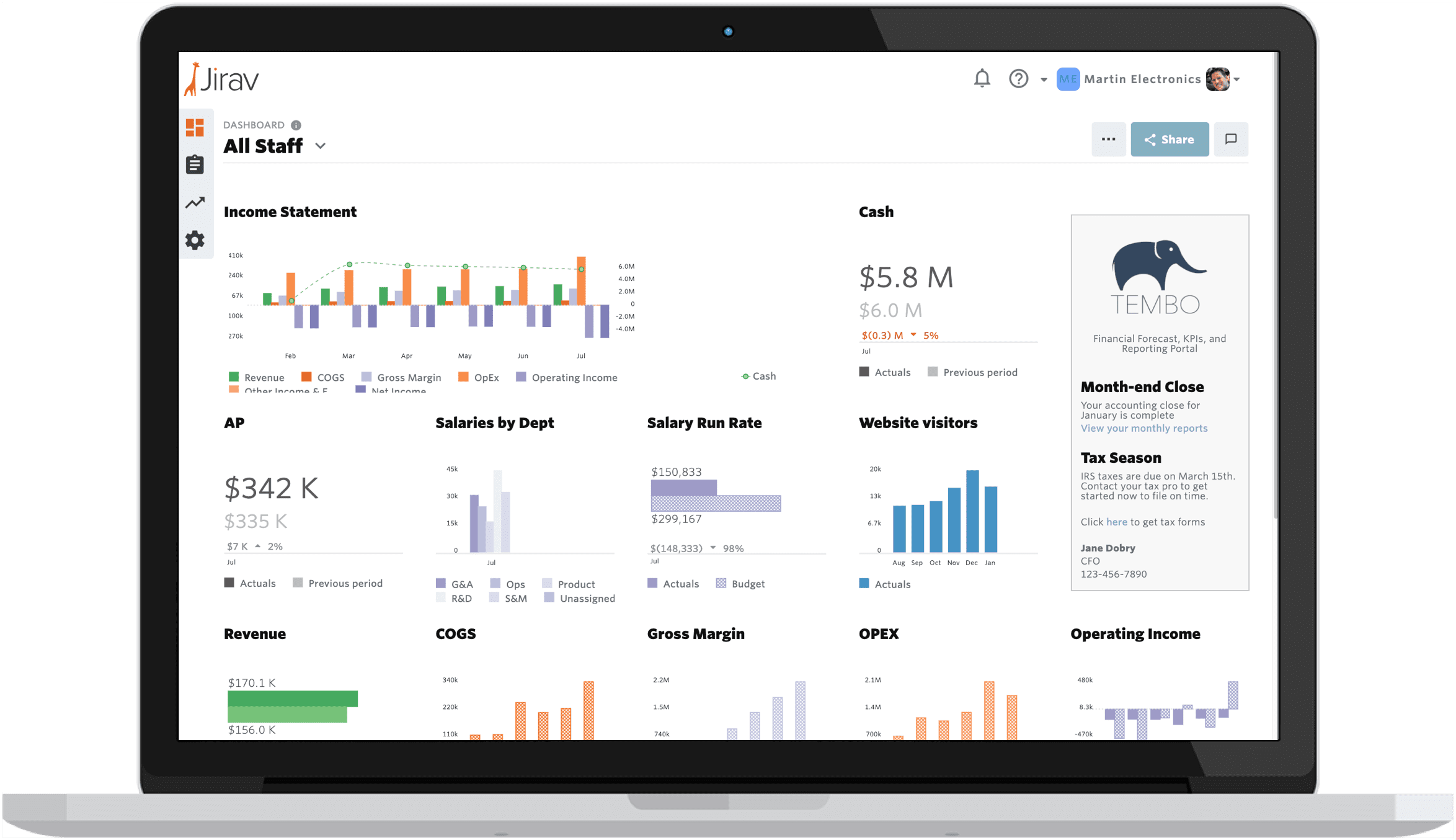 All-in-One Financial Planning at Your Fingertips
Jirav's all-in-one FP&A solution can boost efficiency, accuracy, and collaboration across all areas of your financial planning. Simply tap into one tool for forecasting, budgeting, reporting, and analytics.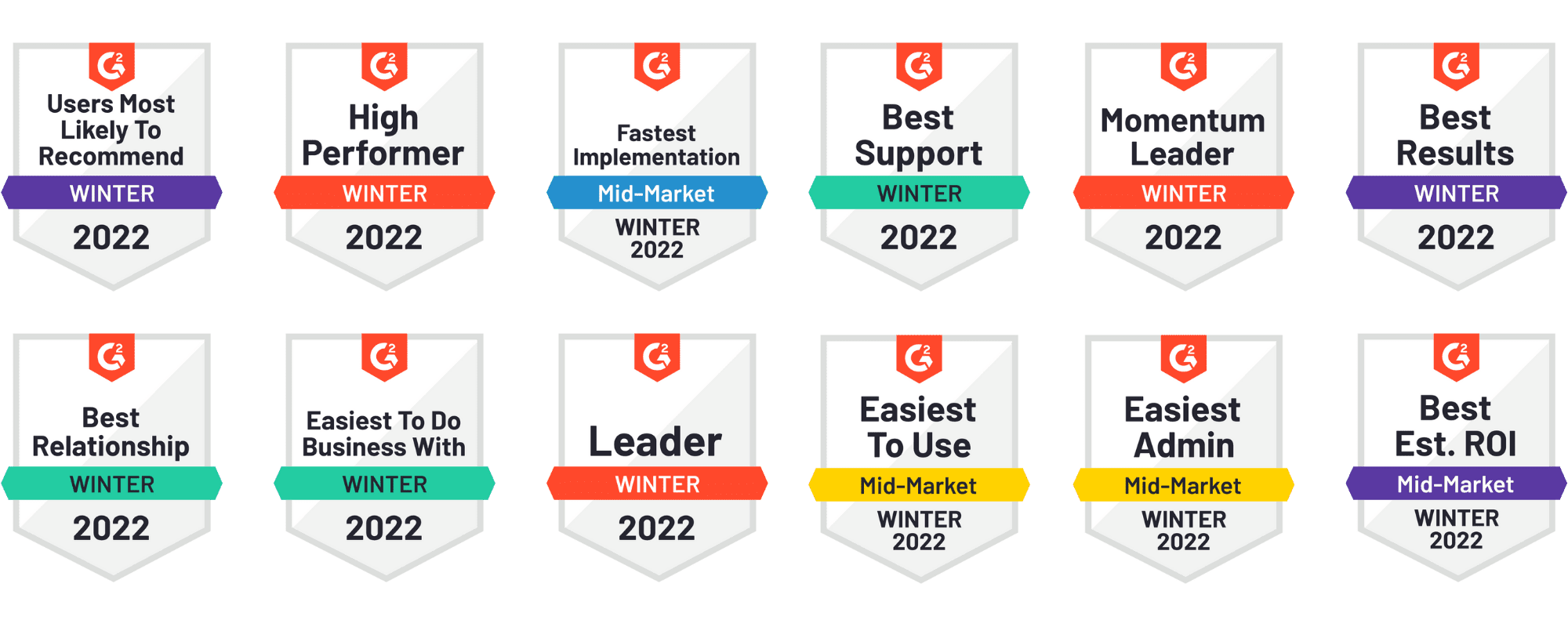 Access Jirav Software Support From Lavoie
We understand how daunting it can be to switch to a new software system. The good news is that you won't have to do it alone. Rest assured that you will have the support of the Lavoie team every step of the way. 
Our software specialists will help you onboard the tool and continue to offer recommendations on where there are opportunities for improvement – that way, this new technology works best for your business.
Powerful Financial Planning Software for Every Industry
Jirav's core benefits – plans, reports, dashboards, and integrations – can adapt to any industry and the specific needs, goals, and challenges within it. Here's how.
Jirav for Accounting Firms
Grow revenue

for new and existing clients by expanding your advisory services.

Strengthen relationships

with strategic advisory services that lead to long-term partnerships.

Save time and increase margins by automating financial services.
Jirav for Growth Companies
Maximize growth

with scenario testing that models the outcomes of investing in sales or marketing. 

Achieve financial excellence

and manage detailed KPIs, all while collaborating with owners.

Decrease time to close by automating key tasks that expedite decision making.
Accelerate growth

by quickly and accurately modeling the outcomes of investing in marketing or sales. Scenario test your growth strategy and track results.

Bolster investor confidence

by automating investor packages complete with finances, budgeting, and growth forecasts. 

Access enterprise-grade insights, like reports, dashboards, and business modeling to improve operational success.
Dynamic Planning, But Faster
Do you wish you had more clarity and insight into where your business is headed? Jirav consolidates data from across your organization into one model so you get a real-time glance at future growth opportunities.
Build driver-based financial models

Evaluate financial and operational data simultaneously 

Customize business drivers based on what makes sense for your business

Forecast your cash flow while also looking at historical periods 

Project future sales and revenue

Fully manage your workforce by planning for new hires or tracking key workforce metrics 

Set department budgets and track accountability 

Model capital expenditures using any method on your financial statements

Compare multiple scenarios on the fly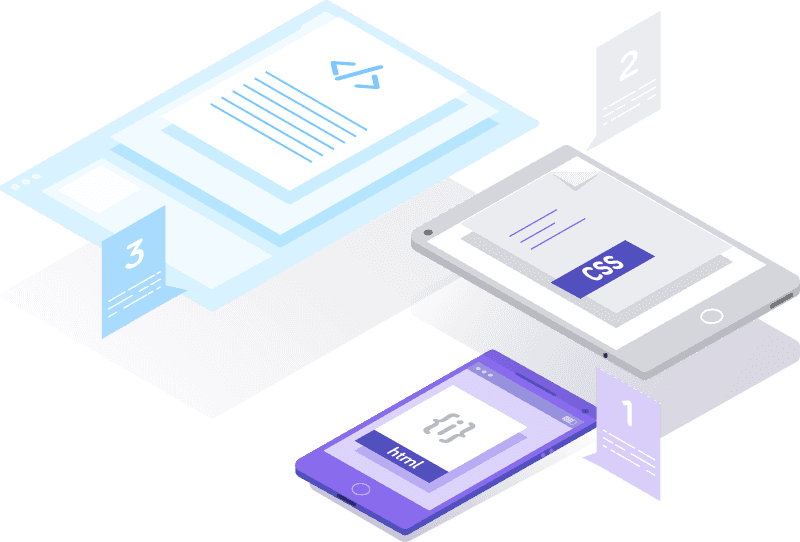 Simplified Financial Reporting
If you think Jirav's reporting capabilities are one-size-fits-all, think again. To help you understand where you are and where you're headed, our financial reporting is totally customizable. Look at custom KPIs, business drivers, automated calculations, simplified report packages, and templates within minutes.
Replace manual and error-prone Excel reports with beautiful, interactive ones

Integrate Jirav with your accounting system to seamlessly import actuals into your reporting

Keep the C-suite in-the-loop on the most important financial metrics 

Directly connect to your cloud accounting system so your reports will always reflect the latest numbers

Analyze favorable versus unfavorable scenarios with easy side by side comparisons 

Deliver monthly reports with just a few clicks and in just a few minutes

Jirav translates even the most complex data into an easy-to-visualize dashboard, making it effortless for key business leaders to stay engaged and process important financial information.
View both historical and projected business activity simultaneously for a comprehensive big picture

Dashboards connect to multiple data sources, giving you a holistic view of all your important financial information

Visualize your business' most important KPIs with custom charts and tiles

Create stakeholder-specific dashboards to tailor your story to different audiences 

Quickly compare plans and actuals to spot trends

Scale collaboration and information sharing with an unlimited number of read-only users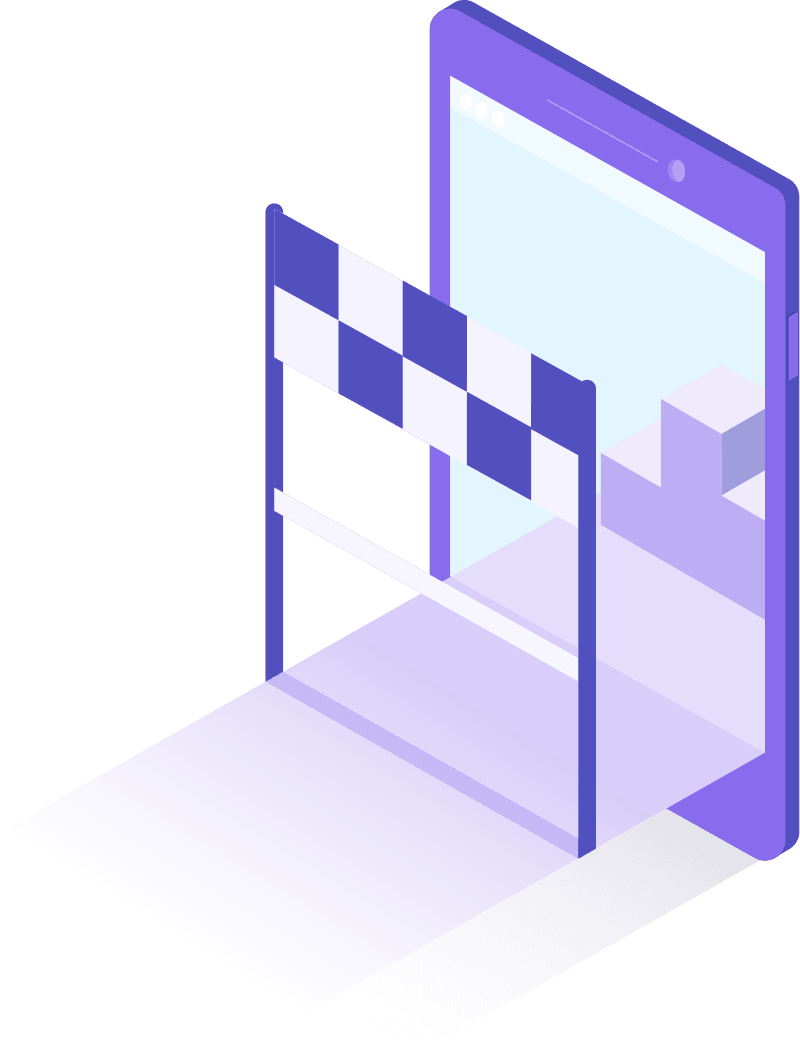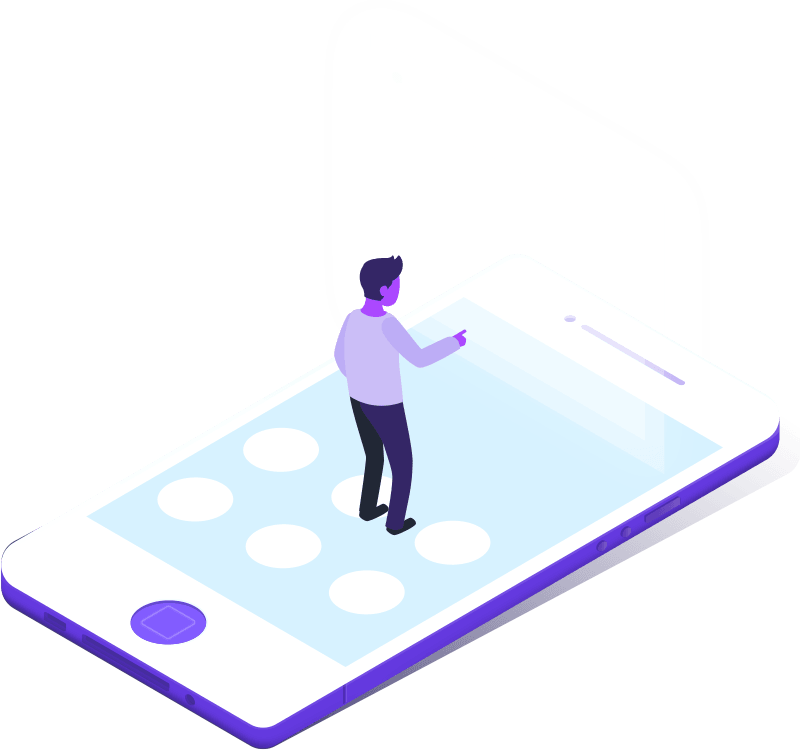 Jirav Software Integrations – Built for the Modern Age
We make integrations fast and simple. There's no need for costly web development services. Connect Jirav to your preferred tools and software in ten minutes or less. Some of our integrations include:
Gusto 
QuickBooks
NetSuite
Sage Intacct
Xero
Excel
Google Sheets
What is financial planning and analysis (FP&A)?
FP&A stands for financial planning and analysis, a process by which a company's finance department performs budgeting, strategic planning, and forecasting.
What does FP&A software do?
FP&A software, like Jirav, improves the accuracy and speed of FP&A processes by automating tasks, integrating data in real-time, and generating custom reports and dashboards. Because data accuracy and transparency are critical to business success, more and more companies employ FP&A software to collect data, run calculations, and inform business decisions.
Who can use Jirav?
Any industry or business of any size can benefit from Jirav. Jirav offers three solutions with varying degrees of functionality, plus the metrics and KPIs within the tool can be tailored to your business needs.
1924 Cleveland Ave #201
Charlotte, NC 28203
Schedule a Jirav Software Demo With Lavoie CPA
See for yourself the power of an all-in-one financial planning and analysis solution and what it can do for your business. Fill out the form below to get started!
"*" indicates required fields